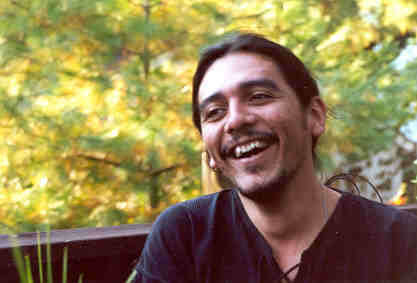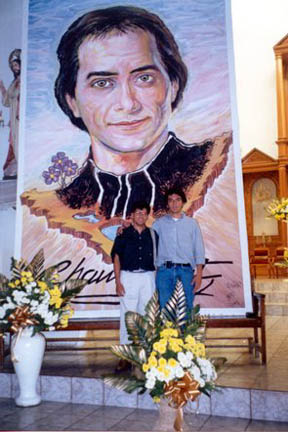 Saint Marcellin Champagnat, painted for Marist Brothers of Esteli

BELOW: art found on NewsArt.com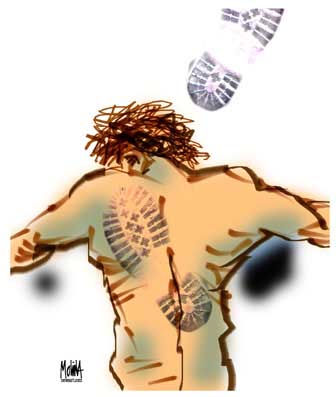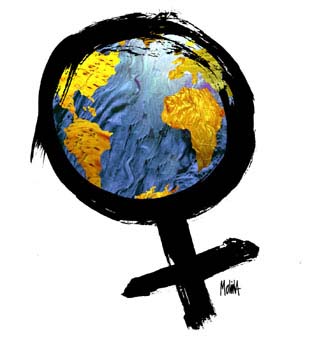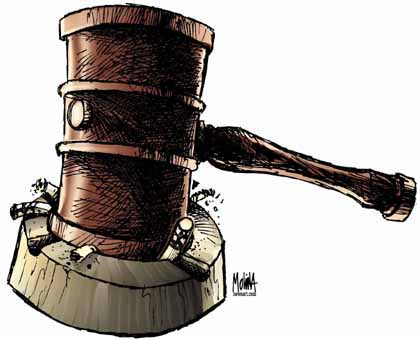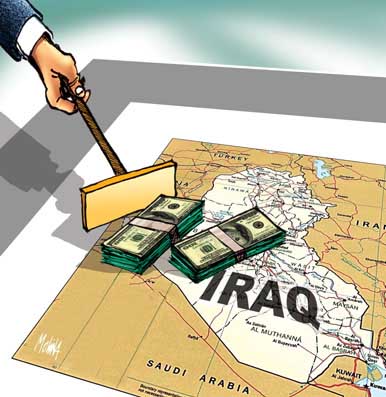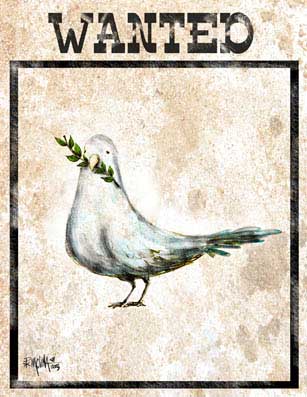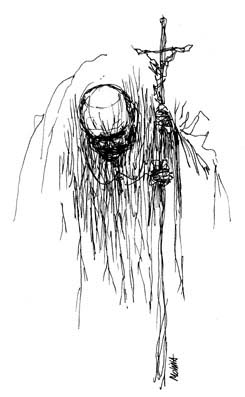 Meet
Pedro Molina
Who am I? Pedro Xavier Molina Blandón.
What do I do? I draw things... illustrations, cartoons, caricatures, strips... Besides my work as an op-ed illustrator for several newspapers in America, I work as political cartoonist for EL NUEVO DIARIO
a national circulation newspaper in Nicaragua, I'm in charge of a 8 page weekly humor supplement named EL ALACRAN for the paper I work for. My editorial cartoons are distributed by Cartoonists & Writers Syndicate.
My illustrations and/or cartoons have been printed in several newspapers and magazines around this little globe, from The Washington Post and Los Angeles Times, to the Hong Kong Standard,
Courier Japan, World Press Review magazine, Morada (Spain), Zapp (Denmark), and Newsweek (Latin American Edition).
What do I love to do? Draw things, illustrations, cartoons... and, oh! I'd like to be a good guitar player too, but deadlines don't leave time to do both things at the same time.
I like to spend time with my girlfriend and friends, drive off-road, play with CADIR, my old dog, (when he doesn't want to eat me), read GOOD comics, (or how they like to call them now "Graphic Novels") and watch GOOD movies
What do I believe? That God has blessed me in many ways in my life, in my work, my family and friends, (thanks pal!), and that extremism in any way is dangerous.
What else would I like? To increase my participation on the Op-ed pages. Would you, kind editor, please, help me with that?...
Where do I live? Nicaragua, Central America.
Where do I work? At home, 150 kilometers from my nearest editor, (isn't that great?)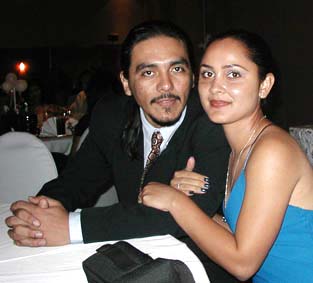 Pedro and Urania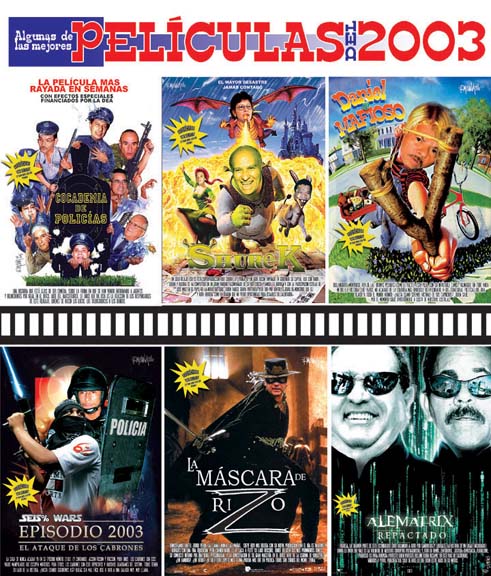 El Alacran --
Movie Poster Political parodies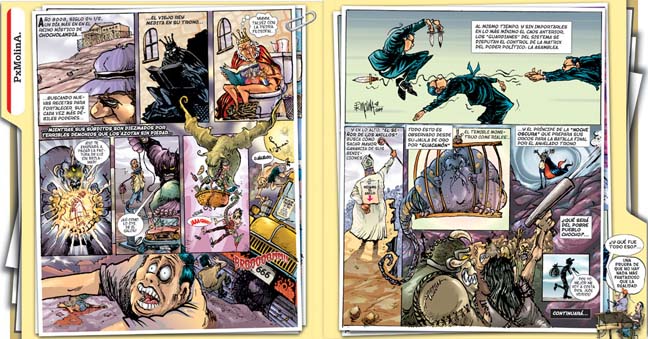 El Alacran -- Comic Book parodies